Speed to Oblivion
Speed is a relative term. I work 2 days a week from a coffee shop. It's exactly 4 minutes from my house. On a day when there is an accident or delay for some reason. The trip can takes as long as 8 minutes. When that happens, I say it took forever to get to the shop.
Forever is a lot longer than 8 minutes, but it doesn't feel like that. Web searches magnify that. The faster a popular site loads the more visitors expect everything else to load to load at the same speed.
How long is too long?
Five seconds. Seems like a blink when you're getting your haircut. It's an eternity when your waiting for a site to load. High quality traffic (defined as a visitor who found your site through search engines) will never wait for five seconds.
Chances are really good that they found your site through a search engine that took one second to load. They click on your site expecting the same experience. If your site takes more than three times that long to load boom they are gone to the next offer.
In fact, 3 seconds is the point at which Google begins to penalize site for slow load speeds. Google wants to return the best experience possible for the visitors so they consider site load speed a necessary ranking criteria.
In other words, if your site loads in under 3 seconds people won't find you because you don't rank. If they did happen to find you they won't wait for your site to load.
I call that speed to oblivion. The time to takes the visitor to click a mouse on another offer. Slow page and click they are gone.
The Benefits Of Having A Fast-Loading Website
If you haven't already guessed, there are a ton of benefits associated with having a speedy website. As we've demonstrated in our earlier examples, these benefits are very real and tangible, not imaginary.
Here are some of the top benefits:
You retain your website visitors
A fast loading website will help you retain your website visitors. They won't feel compelled to hit the back button on their browsers to go check out your competitors. Instead, they'll stay on your site and read what you have to offer.
But here's the thing – if you truly want your visitors to stay and keep on coming back for more – then you need to have outstanding content on your site. It doesn't matter how fast your website is if your content is just copied and pasted from somewhere, or worse, spun and computer-generated content!
(While Google is cracking down on sites like these you'd still come across 'garbage' sites every once in a while.)
The important thing to take note is that you've got to think about your site visitors. Why are they on your site? If you give them what they want, then they'll be happy visitors. However, if you give them content that don't give any value, then your fast-loading website isn't going to do you any good at all.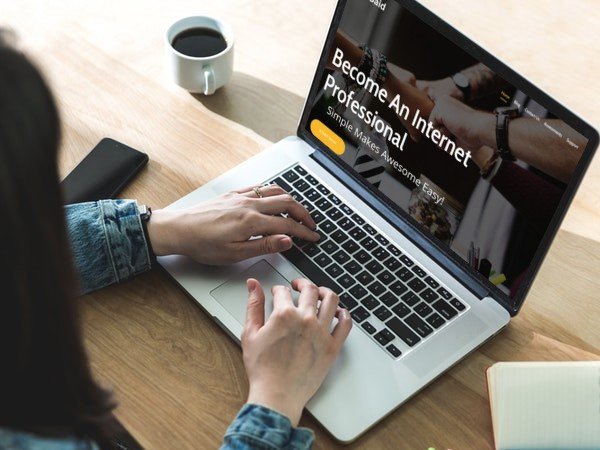 Better conversion rates
All webmasters ideally want to have a hundred percent conversion rates for their websites. But this hardly happens in real life. Depending on the industry and the offer, many online businesses are happy with a 10% (or thereabouts) conversion rate. In many cases, that's even considered an above average number.
When you have a speedy website, people tend to stay on your site and check out your services and your products. If your site is well-designed and you follow the best practices for maximizing conversions, then chances are you'll have good conversion rates, too.
However, if you don't follow the best strategies and techniques for improving conversion rates, then your speedy website is not going to help improve your bottom line at all. So, make sure you read up on what's working in your industry so you can put your fast-loading site to good use!
Positive user experience
Your new website visitors are going to judge your brand or business by how fast your website loads. If you've got a slow site, you're literally losing the opportunity to gain their trust. Your website will come off as unprofessional, something that's unworthy of their time, so they'll leave until they find a website that will value their precious time.
Fast websites, on the other hand, have much higher chances of getting their audience's trust. When pages load quickly, it tells the user that your brand values their time and that you're going to make it worth their while to spend a little more time on your site.
If you've also got great content on your site, then that adds to the positive user experience, too. People will be more willing to sign up to your mailing list, they'll be happy to purchase your products or your services, and they won't hesitate to recommend your website to their friends on social media!
This, in turn, leads to even more visitors to your site which further increases the likelihood your website could go 'viral' and get you plenty of new visitors in the process!
Better rankings on Google and other search engines
Search engines work hard to provide the best experience possible to their users. This is is why they have algorithms and metrics to rank websites for various keywords. There are billions of websites on the Internet, and they have to figure out a way to make sure the top spots go to the best websites.
No one knows precisely what all the ranking factors are (it will be so easy to cheat the system if everyone knows what the ranking factors are), but website/page speed is one of them. The faster a web page loads, the higher the chances that it's going to rank high on Google and other search engines.
What this means is that if you've got a fast-loading and high-quality website which offers valuable content to users, then search engines are going to love you. They're going to reward you with high rankings on their search pages.
This is why optimizing your site for SEO (search engine optimization) is so important. If you succeed, then you'll get highly-targeted, free traffic for as long as your site is on top of search pages!
What if that was done for you?
If you're tired of fighting the battle with WordPress. If you're ready to increase your site speed and increase your security.
Check out the Thunderbird Web Tech Webinar